0
Adding a phone jack in the garage
Posted by nexus99 , 25 July 2010 · 2198 views
Just a few pictures showing the process of adding a phone jack and wiring it up.
1) Found my spot, traced my old work box, cut the hole and stuck in the old work single gang plastic thingy:
And from the backside (I can see if from the access panel for TV on the outside of the house):
2) Photo of the phone wiring before modification. You can see the source from the telco equipment going into the security system wiring. It spits back out and attaches to the blue CAT 5 which distributes dial tone throughout the house.
3) I pulled the wires apart and recrimped then with new 3 way connectors to add another phone line right here:
A wider shot so you can see the new grey CAT5 that will carry dial tone to the new phone jack inthe garage. You can see the CAT5 run up from the telco access box to the TV access box which is right behind where the jack will be.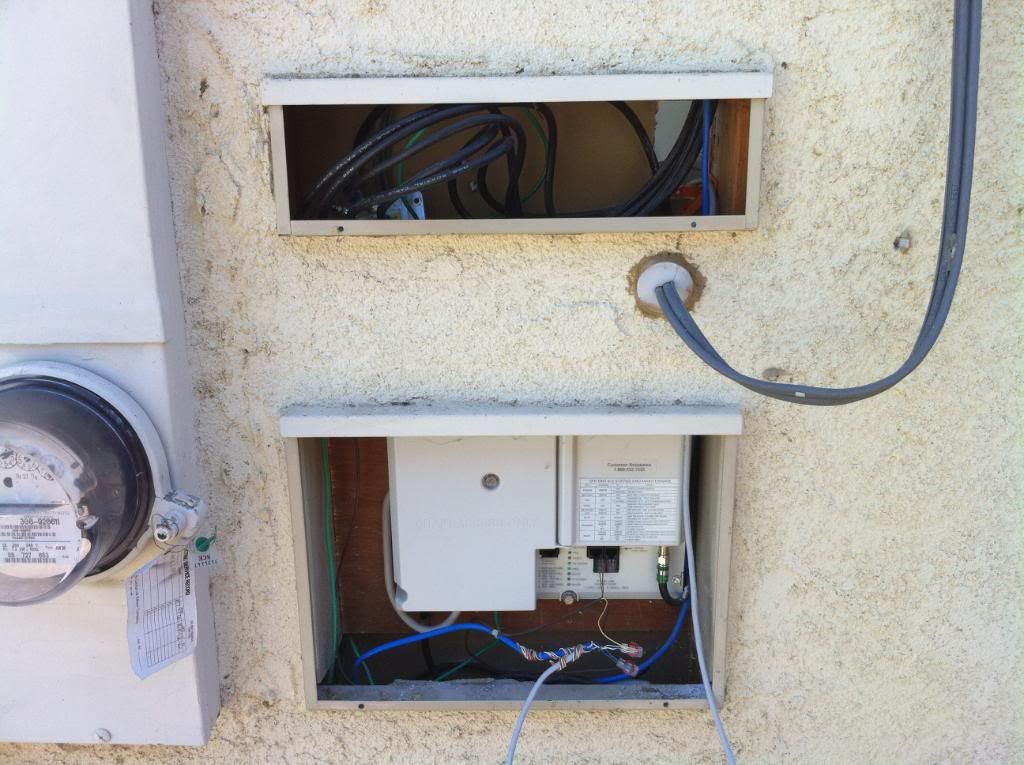 4) And now the finish work. Wiring the CAT5 to a phone port and screwing it all together.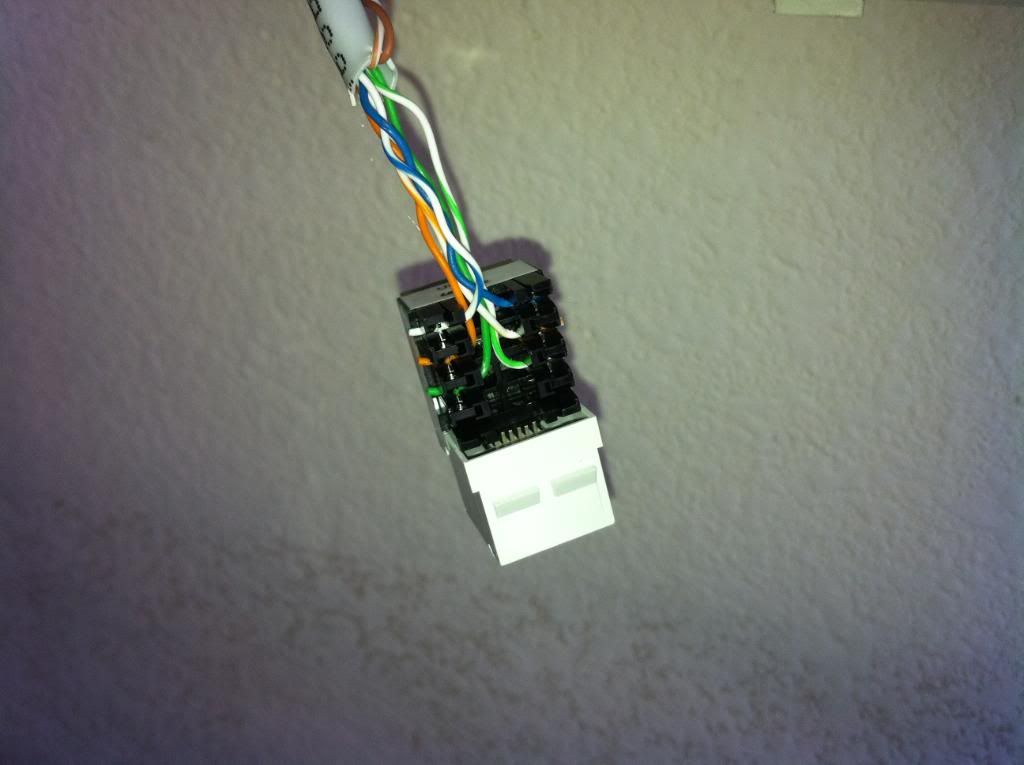 The orange insert makes the decora plate stick out a little too far but I haven't figured out a good way around that yet.