0
Panasonic KX-TGP550
Posted by nexus99 , 07 August 2010 · 3520 views
Ok, so I finally got this phone up and working. There weren't a great deal of resources out there about the KX-TGP550 but putting together what little I could find I got the basics in order.
First off... this is what the phone looks like: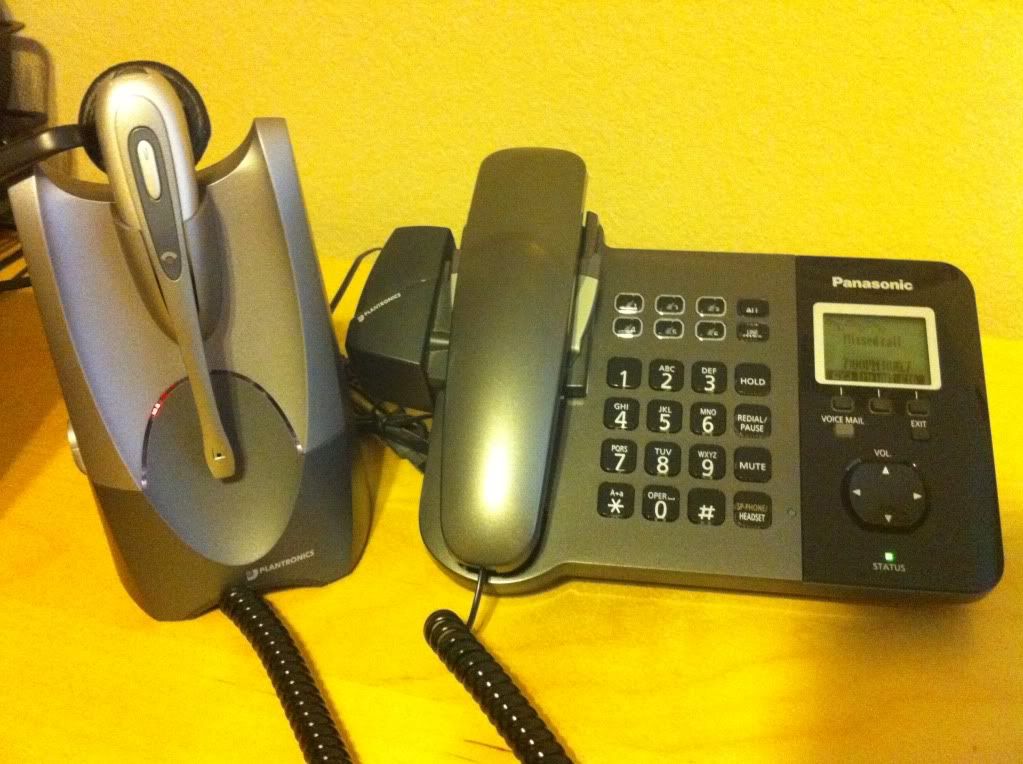 On the left of the phone is an old Plantronics headset that my wife loves. The lifter fit with a little tweaking so she is now a happy camper.
The first thing you need to know about this phone is that you will need to download the complete instructions. The included documentation will only tell you how to assemble and power up the phone.
Instructions can be found at:
Documentation and Firmware Link
The current firmware can be found here as well. I strongly suggest flashing your phone before you begin configuration.
I set up 2 extensions in Asterisk (1000 and 1001) and have configured the base station as extension 1000 and the handset as 1001. Following are screen grabs of the SIP config for the ext 1000: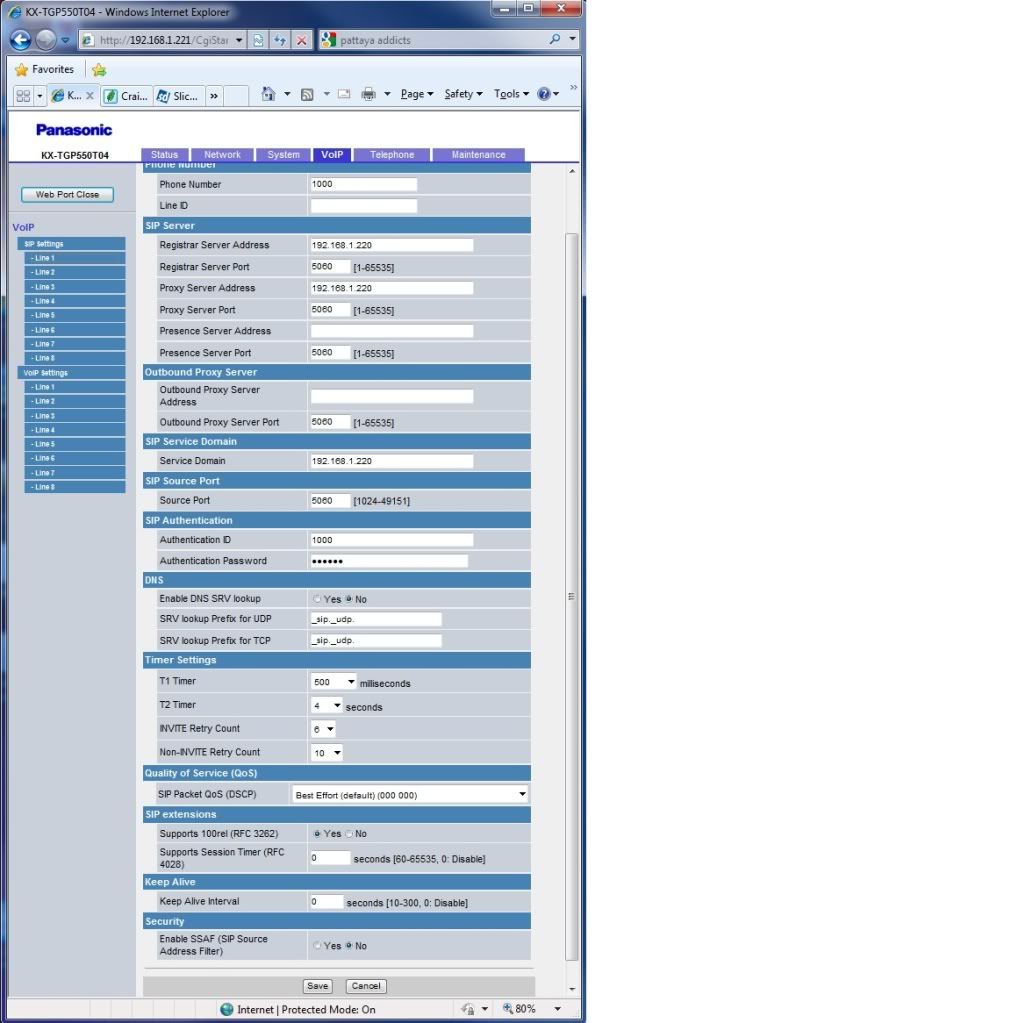 Since the phone uses just 1 IP you have to use different ports for each additional extension. So for extension 1001 I used 5070 as the source SIP port. This has to be configured on both the phone and the server.
I set up a ring group and have both externsions ringing when thee are incoming calls. All VM goes to ext 1000.
I guess next up is trying to figure out some of the cooler features available to Trixbox users.