Did you test the cable with a new style cable tester?
A few years back connected a new home buddy built on his farm with 300 + feet of direct burial cat6. It is ~ 320 or so between the houses and each side travels about 15-25 feet inside of the house. Both sides go to interior basement patch panels. No problems to date.
Here is a picture. There are 4 houses on the farm. (brother and sister and old family house and new house).
He did not want to spend monies on fiber at the time.
Buddy buried cable and I terminated cable ends and tested them with cable tester at the time before using them.
Construction was slow and we prewired house before walls went up to a basement Leviton Media Panel at the time.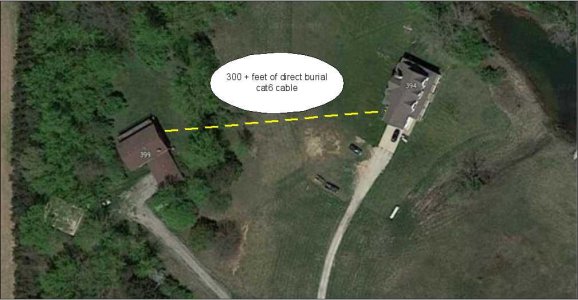 Last edited: